When you require maintenance free picnic tables or benches or other furniture for your school playground, are choosing street furniture for an urban development or improving facilities for a specific environment, Low Carbon Products has the answers. Our range of outdoor recycled plastic furniture is low maintenance, weatherproof, safe and designed to meet the most demanding application.
Much of our furniture is now also available as flat-packed kits meaning huge reductions in shipping costs.
Click here for our recycled plastic benches and seating brochure
Click here for our recycled plastic picnic tables brochure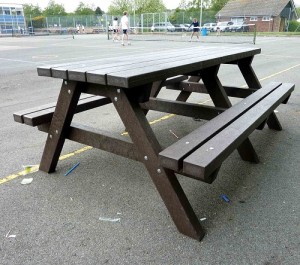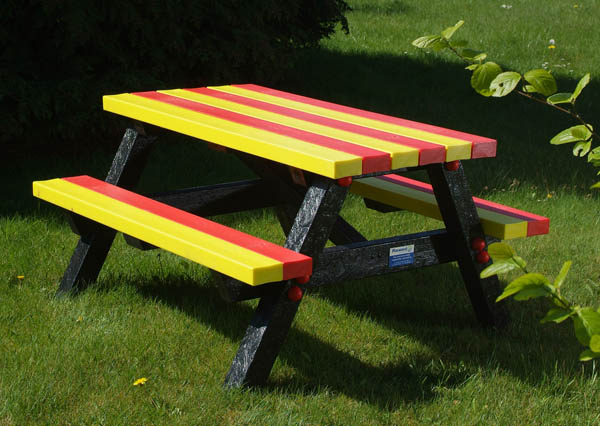 All of our products are manufactured in the UK using 100% recycled mixed plastic that would have traditionally ended its life in landfill.
Not only are our products manufactured from 100% recycled plastic, they are also 100% recyclable!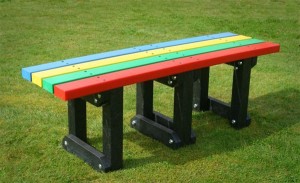 All of our constructions utilise our environmentally conscious recycled plastic structural profiles to provide the frames and basic construction of the furniture. This material provides the following benefits:
Low maintenance
Easy to clean
Chip, crack and splinter proof
Vandal resistant
Dense solid material
Tough and durable
Good chemical and mechanical performance
Rot and insect proof and non toxic
Solutions for land based and floating projects
Can be cut, drilled, nailed, screwed or bolted
All component parts are galvanised steel of the highest quality to ensure the long life of our products. Each piece of furniture is robust and durable, and will provide years of use and pleasure on your site, providing lower whole life costs and producing major environmental and ecological benefits when compared to traditional solutions.